Every Bridal Bouquet Ever
I was looking at an older wedding, maybe a 2011 one, the other day and the bridal bouquet was just so beautiful and classic. It was white with green and I wondered if it was my first bridal bouquet in that color palette. Then I thought I should do a post with every bridal bouquet ever.
170 weddings later, here we are. Every bridal bouquet ever. I'm tired. But seriously, I don't have photos from every wedding, so this is just what I have from the 170. (By my count, it's 111 – which is kind of incredible to think that I have photos from 111 weddings!)
These are sorted chronologically, So within each year, you will see Spring bouquets, followed by Summer bouquets, followed by Fall bouquets.
2007 Bridal Bouquets
2008 Wedding Bouquets
Above – can't ever go wrong with peonies. This will be a recurring theme.
Above: I was surprised to see so many calla lily bouquets here. They don't stick in my memory.
White bouwuets with green accents are the most popular with my past clients – they make up 18% of what I'm showing here.
2009 Bridal Bouquets
Above: A paper bouquet, which I love. The maid of honor made it for this bride.
Above: I have always loved this white and yellow bouquet. The closed peonies left such an impression on me.
Above.: my first at home wedding.
2010 Wedding Bouquets
Above: the first time we really see a bouquet that isn't a perfect dome shape.
All white bouquets are very popular. They make up 10% of the bouquets I show here.
2011 Bridal Bouquets
Above: I will never not love this one.
2012 Wedding Bouquets
Above was the bouquet we used for A's bridal portrait session. This was the first cascading bouquet you will see, but not the last. Below is her actual wedding day bouquet.
2013 Bridal Bouquets
Above is one of my favorites and I was sad to discover that I don't think this floral designer is still in business.
Above: Aha! This is the bouquet that sparked this post!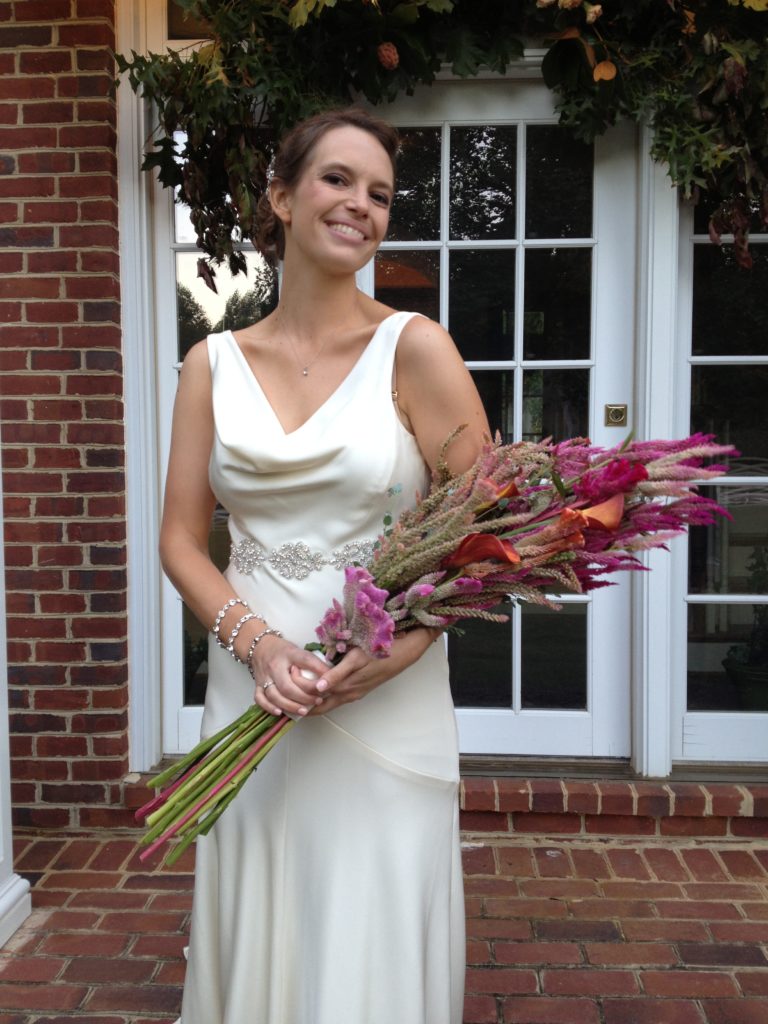 Above: I encouraged this bride to splurge on her bouquet, and I am still so glad she did. I hope she still is too.
2014 Wedding Bouquets
BLue and white is a classic color palette that works in any season!
2015 Bridal Bouquets
Above: A wedding with two brides means we got two stunning bridal bouquets.
Above: the year purple entered the picture. It hasn't left.
2016 Wedding Bouquets
2017 Bridal Bouquets
2018 Wedding Bouquets
2019 Bridal Bouquets
Shout out to two weddings with no bouquets: Ron and Jon's wedding at Decatur House and Chris and Alex's wedding at the Torpedo Factory.
There you have it – every bridal bouquet ever. Or at least 111 from the last 13 years. If you would like to see 111 of something else, give me a holler.