Gifts for Her – Updated for 2021
Last year I found 45 Gifts for Her in 3 price points. I'm less organized this year, sorry! But I did sort these into jewelry, fashion, relaxation, and accessories, so maybe that will be helpful.
Gems and Sparkly Things
Vintage gold lion earrings. No one bought these last year, what is wrong with you all? (I would consider re-piercing my ears for these if I wasn't highly allergic to metal in my ears.)
Floral pendant and gold necklace.
Personalized Circle Necklace. Anything personalized is a winner. It shows thoughtfulness and planning-ahead.
Recycled Sterling Silver Statement Earrings.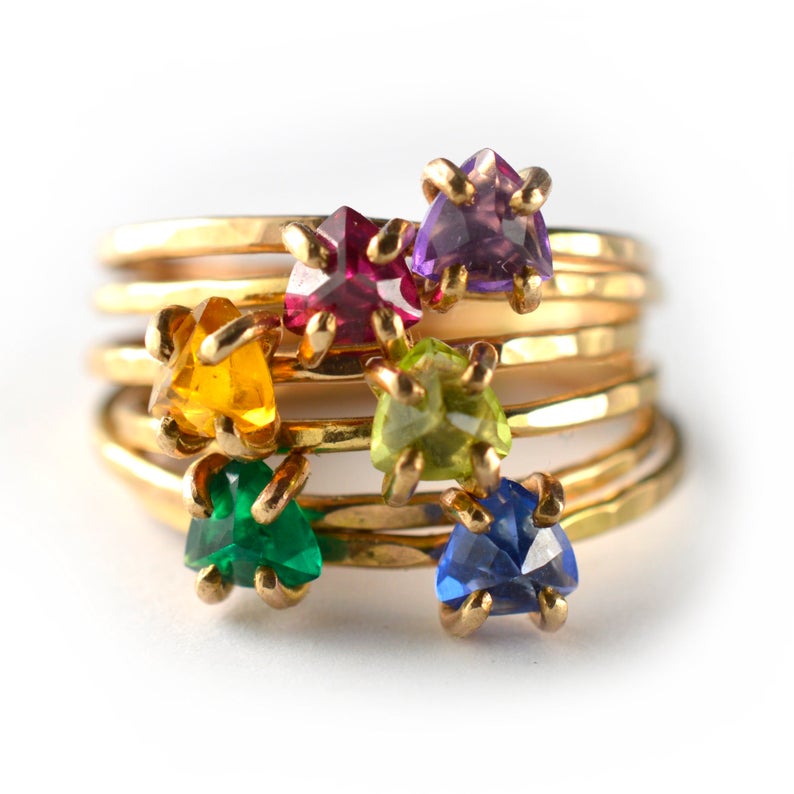 Brass Hoop statement earrings.
Irregular Pearl Pendant Necklace. This is a pearl necklace I's wear.
Vintage Art Deco Morganite Halo Ring.
Red abstract statement earrings.
Modern Gold Statement Earrings.
Fringe Dangle Cuff bracelet. This is just so cool.
Giving Fashion
Purple Pom Pom sweater. This would translate on Zoom.
Colorful and chunky knot cowl hood. I can easily see this becoming a well-loved item, I'd wear it everyday of the winter.
Loose Linen Dress. Comes in many colors.
Oversized wool Teddy coat, which is apparently a thing.
Blue Collage Winter Coat. I am not cool enough to wear this coat.
Knit Maxi Dress. Comes in many sizes and colors.
Long boho tunic dress made from wool.
Quilted Rising Sun bomber jacket. I needed this, like, yesterday.
Pink hooded rain coat. Pockets AND a hood? What will they think of next.
Tie Dye Sweat suit. If you saw the kids tie dye PJs on an earlier post, see, I did find them in my size.
Cork Booties. You read that correctly.
Rainbow Faces Jumpsuit! Can I convince you this is business casual?
Floral Dress with balloon sleeves.
Yellow Silk Kimono. Last year the biggest trend seemed to be dinosaurs for kids. This year it is kimonos for adults.
Relaxation Gifts
Bamboo Cotton reusable makeup remover pads. Once I use up the disposable ones I still have, I'm switching to these.
Lavender Eye Pillow. For those of you who don't toss and turn all night long like me.
Shower Steamers. I love shower steamers so much.
A whole Spa Gift Box!
Nap Queen Sweatshirt. It me.
Dead Sea Salt Bath Soaks. A second option with cool bath soaks.
Accessories for Her
Irridescent Scrunchie. I can't believe we're doing this again.
Pearl Hair Barrette. Also comes in Tortoise.
Velvet Braided Headband. I should try out headbands again.
Convertible backpack and canvas tote bag. Genius.
If you're still shopping, check out my other gift guides: Christmas and Hanukkah decor ideas, Work from Home Gifts, Gifts for Pets and Pet Lovers, Gifts for New Homeowners, Gifts for Small Kids, Gifts for Dudes and Gifts for Plant Parents. Click to see the Etsy Holiday Shop.
Some of the above product links are affiliate-connected and purchasing through these links helps to support the blog.