How many wedding guests fit at a table?
I get this question all the time – which makes perfect sense, since how else are you going to build a seating chart if you don't know how many people fit at each table? But, as with most of the common questions my clients ask me, I respond to them with a question of my own: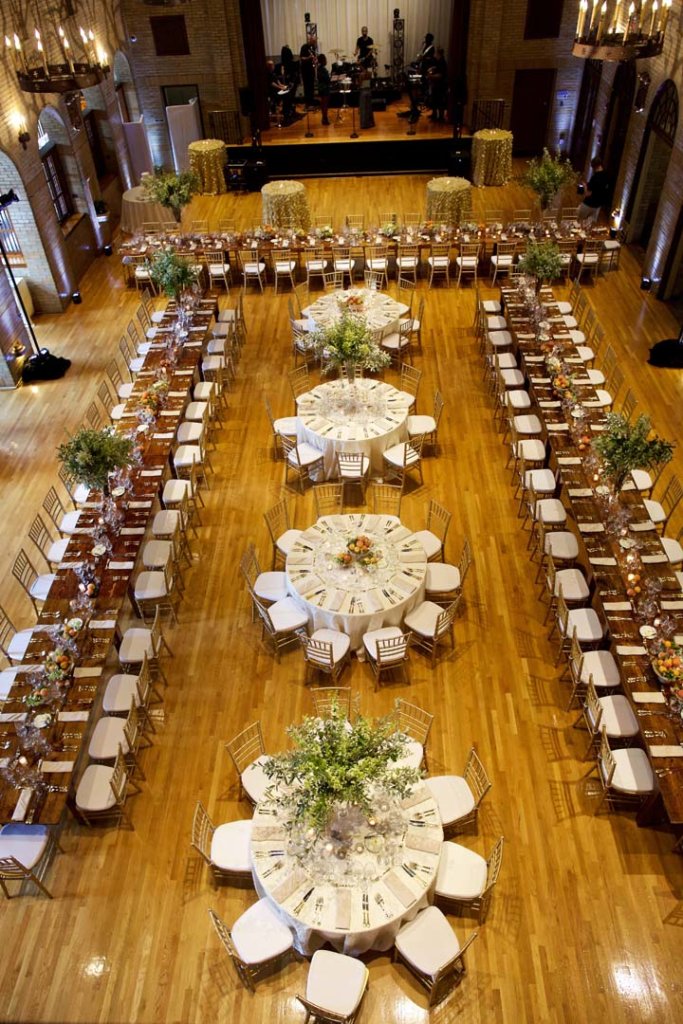 What size tables do you have at your venue?
There are two basic options, round and rectangular. But there are different sizes of rounds and different sizes of rectangular (rec) tables. For the rounds, they are measured on the diameter, and you typically have access to 5-foots (60 inches,) 5-and-one-half-foots (66 inches) and six-foots (72 inches.) For recs, typically there are 6-foots and 8-foots. Occasionally you can find a 4-footer. Unlike round tables, recs can be set end to end to make larger configurations. I think the largest I've done is 48 feet.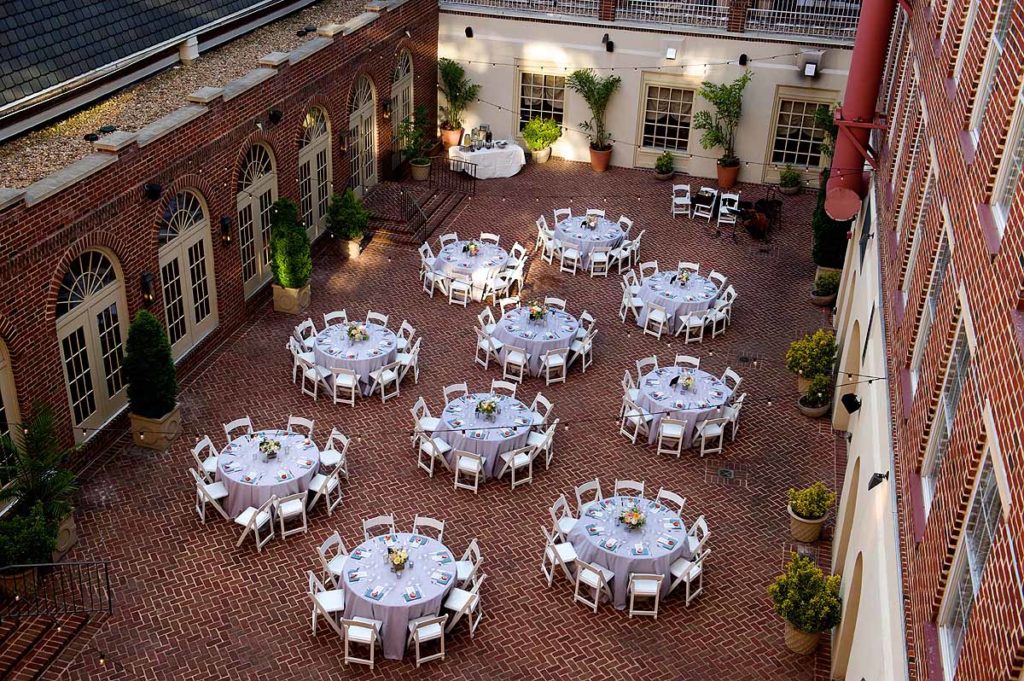 Round Table Sizes
For your 5-foot-rounds, you can seat 7-10 people at each. For the 5.5-foot-rounds, you can seat 8-11. With the 6-foots, you can seat 9-12. Here are my caveats: If you have a wide chair (more than 20 inches is a wide chair) then you need to stay on the lower end of the range. If you have a charger plate (or a large base plate) then you need to stay at the lower end of the range.
Other things to know: When you bump up to a 72-inch table, you should tell your floral designer, because the footprint in the center of the table is much larger and you might want to upsize your centerpiece. Alternatively, if you are doing a family style meal, you will want as much space as possible for the food platters – so larger tables, fewer seats and florals with smaller footprints.
Rectangular Table Sizes
Recs can be easier and trickier to explain. The easy part: On a linear table, you need 2 feet per seat. So on a six-foot table, you can seat 3 on each side. On an eight-foot rec, you can seat 4 on each side. With this, however, guests will be straddling the legs of the table on each end. To avoid this, remove one seat from each side. You can move that seat to the end of the table if you want. Pretty straightforward, right?
Here is the tricky part: You also need to consider the width of your rec tables. A standard table is only 30 inches wide – barely wide enough for folks to sit on each side. Why? Because when you consider a 10-inch dinner plate and then a few pieces of glassware as a part of the table setting, 14 inches of depth is the bare minimum you need on each side of a rec for a place setting. If your table is only 30 inches wide, that leaves about 2 inches for decor. What does this mean? This means you need to get a wider table if you plan to have a lot of decor – or food platters – in the middle of your rec dinner table. You can rent tables that are 36 inches wide, 42 inches wide and 48 inches wide. If you need to go wider than 48 inches, you can put 2 recs side by side. The best bet is to talk to your floral designer and your caterer to make sure you get the correct table size in place. And if you want to be able to seat guests at the ends of the table, err on the wider side, and make sure your decor will stop at least 14 inches from the end of the table.
Like this advice post? I've got more where it came from! How about an explainer on hotel room blocks for wedding groups; a timelapse of a wedding reception set up; and how to write your own wedding ceremony.