2019: Epic Wedding Portraits
Today I am showing what I consider to be the epic wedding portraits from our 2019 weddings, for my very last 2019 round up post. Yesterday I showed off our epic wedding decor photos, please check that out.
Over the past two years, I started sharing photos I considered epic, which are really just my favorite photos that didn't really fit into any of the other round up categories. So, you can click to see our 2017 epic wedding photos and our 2018 epic wedding photos.
Epic: Dogs at Weddings
Epic: Couple Portraits
Epic: Wedding Party Photos
Above, I am a sucker for a wedding party walking down the middle of a city street. That is epic to me. Below, you see Carey and her daughter. This may not seem epic to you. But it is special to me because I worked with Carey on her wedding in 2015, and I had the pleasure of seeing her (and her husband, parents and meeting her daughter) again at her brother's wedding in 2019.
Epic: Burying the Bourbon
If there was anything I learned in 2019, it was ask before you assume. I did not expect Veritas to allow us to bury the bourbon, but they were totally cool with it. So we did, at our final walk through. It was nearly the 30 day mark, but not exactly, as the legend goes. But we did have pretty darn good weather for the wedding. So no complaints!
Epic: Wedding First Dance
This one was for the memoir. I hope I can track down a video for you one day.
Epic: DAR Wedding Photos
Why do I press my couples to get not-white furniture? For this. For these photos. The attire just pops off the colorful sofas.
Schedule a time to do some epic wedding portraits at night on your wedding day timeline. You won't regret taking the pause from the party, catching your breath, having a private moment, and getting these photos in the end.
Wedding Confetti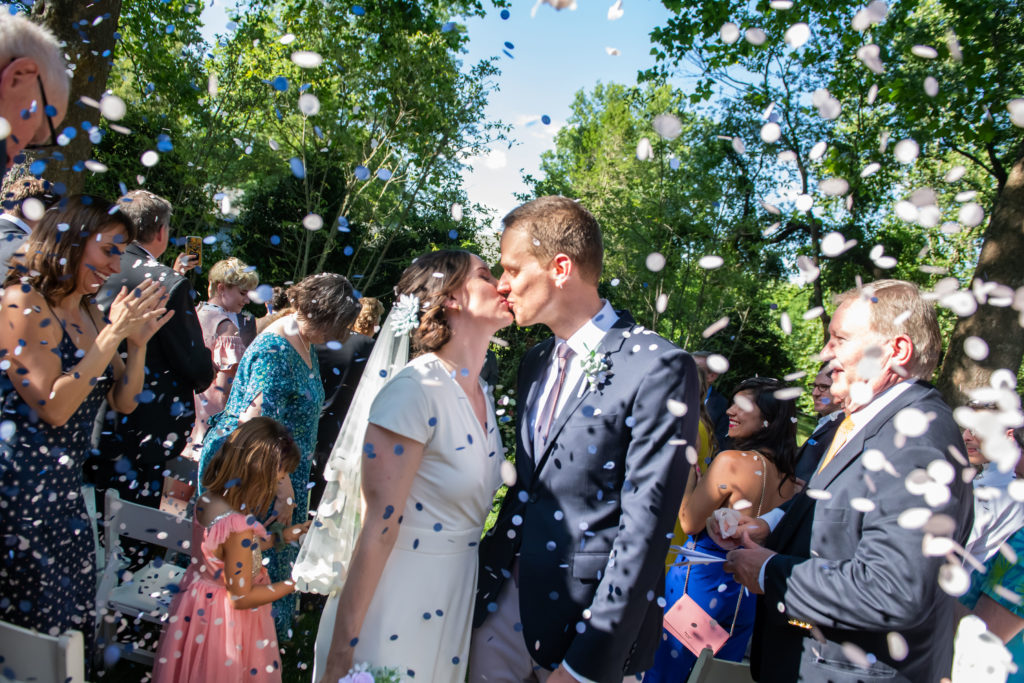 Above, we have an epic photo of ceremony recessional confetti. Below, we have a series of epic photos of reception grand exit confetti photos. Always say yes to confetti. Always.
I hope you h ave enjoyed these 2019 round up posts, and got some ideas and inspiration from them.
In case you haven't seen them yet: here are our 2019 posts about epic wedding decor, wedding receptions (with floor plans!) wedding ceremonies, head tables, wedding stationery,  the jewelry,  the bridesmaid attire, men's attire, the shoes, the cakes, bouquets and a data-driven analysis.