The Washington D.C. Wedding Experts
About Bellwether Events
Bellwether Events does things differently. We speak our minds, put our values front and center, and can't help but embrace color. We've been in the biz since 2006, so yeah, we have a reputation — for being the wedding planners who aren't just doing things differently, but doing things better.
Janice Carnevale (she/her) runs the show.
As owner and lead wedding planner, Janice has her hands on every Bellwether wedding. She's a logistical virtuoso with crazy-high standards. She's never met a detail she couldn't wrangle or a problem she couldn't solve. You can always expect Janice to keep it real — a communication style you'll be thankful for when dealing with budgets, wedding day mania, and drunk Uncle Ted.
Likes: live music, the Nationals, the Washington Spirit, crossword puzzles, reading, recycling, good hugs, eating and drinking.
Dislikes: cooking, cleaning, having to look for parking, extreme weather conditions.
Superpowers: helping people, problem-solving, and gift-giving.
Kryptonite: has no poker face + lacks a silver tongue = a communication style that is not for everyone.
"It's hard to find someone who can see the big picture while getting all the minor details right, and that's Janice. If you are looking for a wedding planner who is professional, reliable, always reachable, creative, knowledgeable and detail oriented, Janice is the best!"
– CAREN
Courtney Swierczek (she/her) gets shit done.
As our senior event planner, Courtney is Janice's right-hand woman. And no wonder — Courtney used to own a booming wedding planning business herself before transitioning back into the corporate world managing human resources. As a mom of three humans and a menagerie of pets, Courtney is a natural master of wedding day chaos and can handle even the stickiest of situations.
Likes: watching all sports, reading, going to Disney World, hosting, and being vegan.
Dislikes: DC traffic, caves, washing dishes, unorganized escort or place cards, and speed limits.
Superpowers: empathy, communication with humor, disarming with kindness, and parallel parking.
Kryptonite: standing on marble floors, and hokey corporate phrases.
"Courtney was so patient as we worked through the timeline and vendors, and she provided answers to questions we didn't even know we had. I can't imagine what we may have missed if we didn't have Courtney to walk us through it all."
– KIMMY
WHAT WE'RE ABOUT
Creating beautiful, colorful events. Sure, there are lots of expectations surrounding a wedding day, but let's not forget that it's still a party! Each of our events brings the fun, whether it's through a creative theme, vibrant color palette, or modern takes on old traditions.
Having and using our moral compass. We love a good inspo gallery or bargain as much as the next wedding planner, but we draw the line at plagiarism and ripping off talented artisans just to save a buck. A Bellwether Event is one of integrity.
Fighting for what's right. Sometimes it means turning down a couple because they're getting married at a plantation. Sometimes it means politely telling pushy parents to back down and prioritizing the couple's wants. If it's important, we promise we won't keep our opinions to ourselves.
Being kind. Because everyone deserves the benefit of the doubt — especially when love is in the air.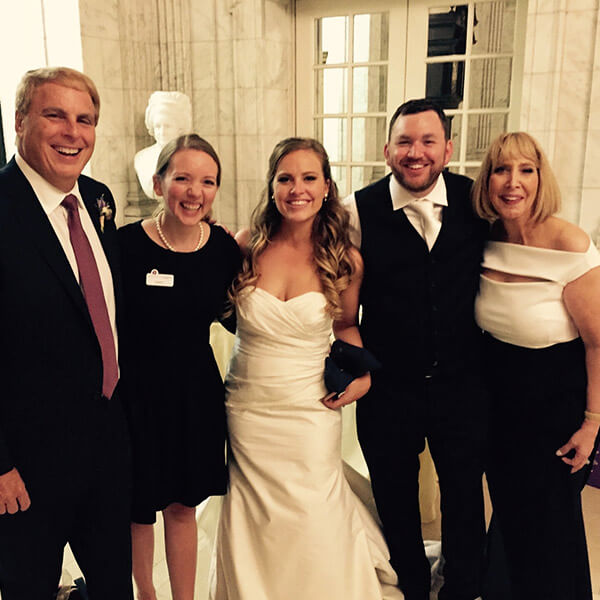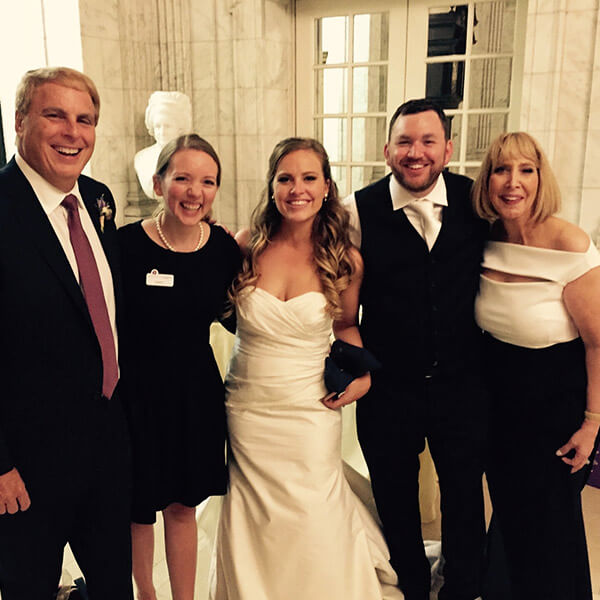 Your Turn!
You met our dynamic duo, and now we want to meet you! How'd you meet? What are you dreaming up for the big day? Are you cat people, or dog people? How many Nats t-shirts do you own? (Hint: there's never too many!)
Don't Be Shy — Say Hello!